Our Gorgeous Bernedoodle Moms!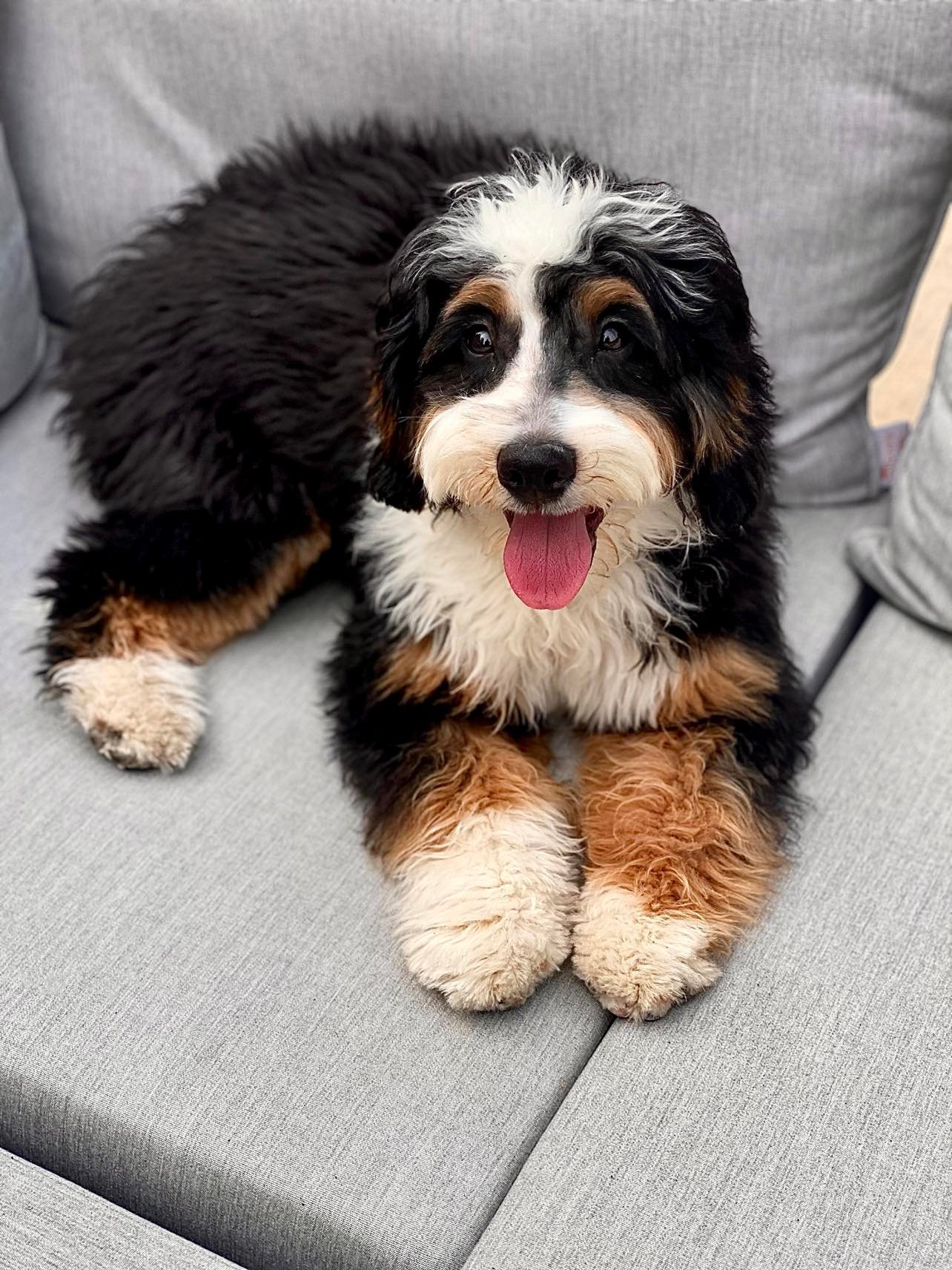 Izzy is one of our awesome Mini Bernedoodle moms! Izzy is kind natured and very people connected. She enjoys affection and attention and is a very lovable dog! She has a very loving and loyal temperament and absolutley loves being held like a baby even as an adult! She uses her paws to get my attention if I am texting or on my phone and not paying attention to her! She has held very good color for her age.
 She weighs 35lbs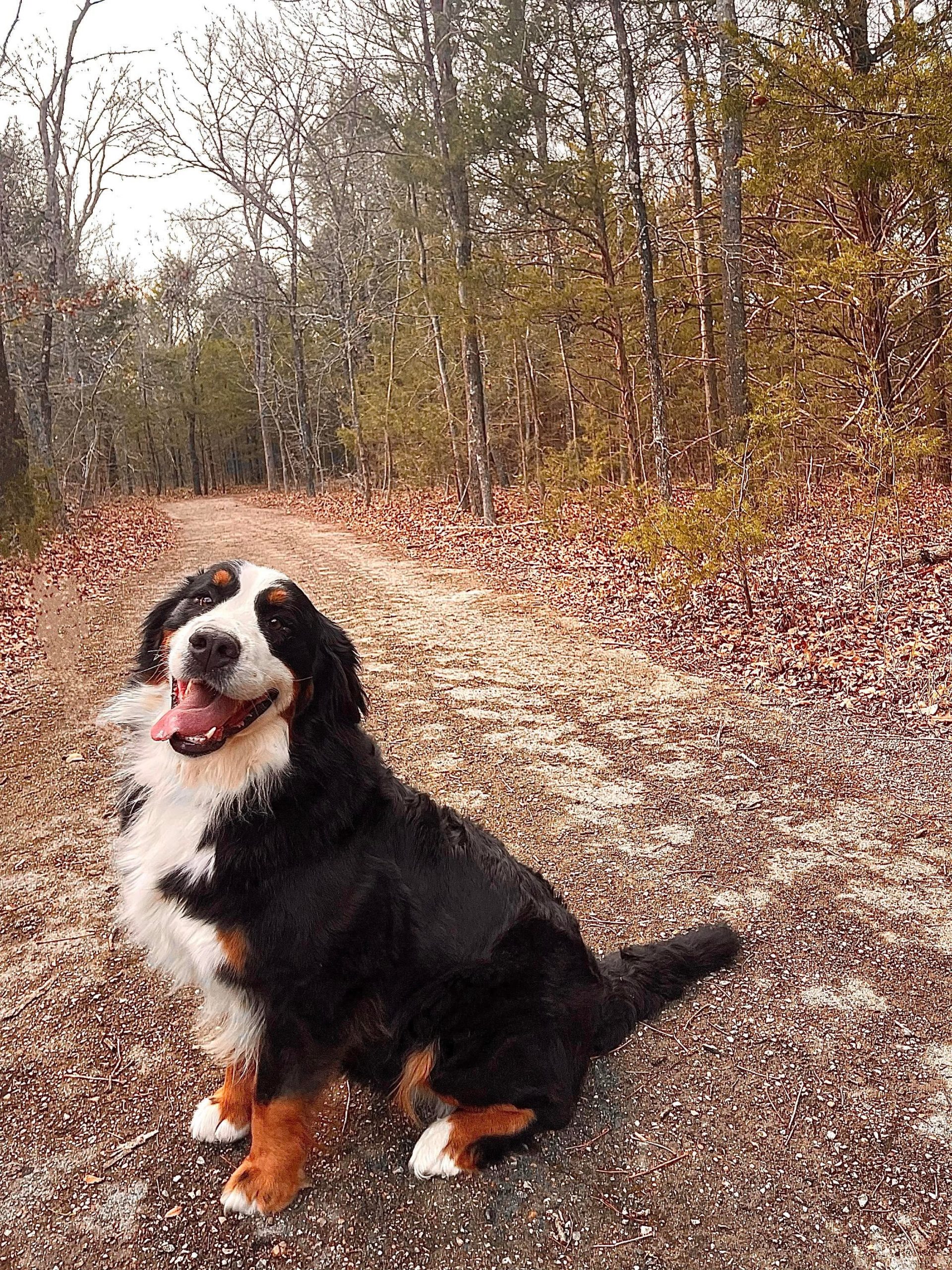 Nessy
Bernese Mountain Dog
Nessy is one of our beautiful Bernese Mountain Dog moms! Nessy is a very loving and extremely loyal Bernese Mountain Dog. She has a heart of gold and beauty to match. She is originally from Russia and has a wonderful pedigree and background that brings so much beauty and large bone structure to our bloodlines. Having Nessy in our program is a huge benefit and we are so happy to have her lines in our program. We have retained her offspring for the next generation to continue her wonderful Bloodline.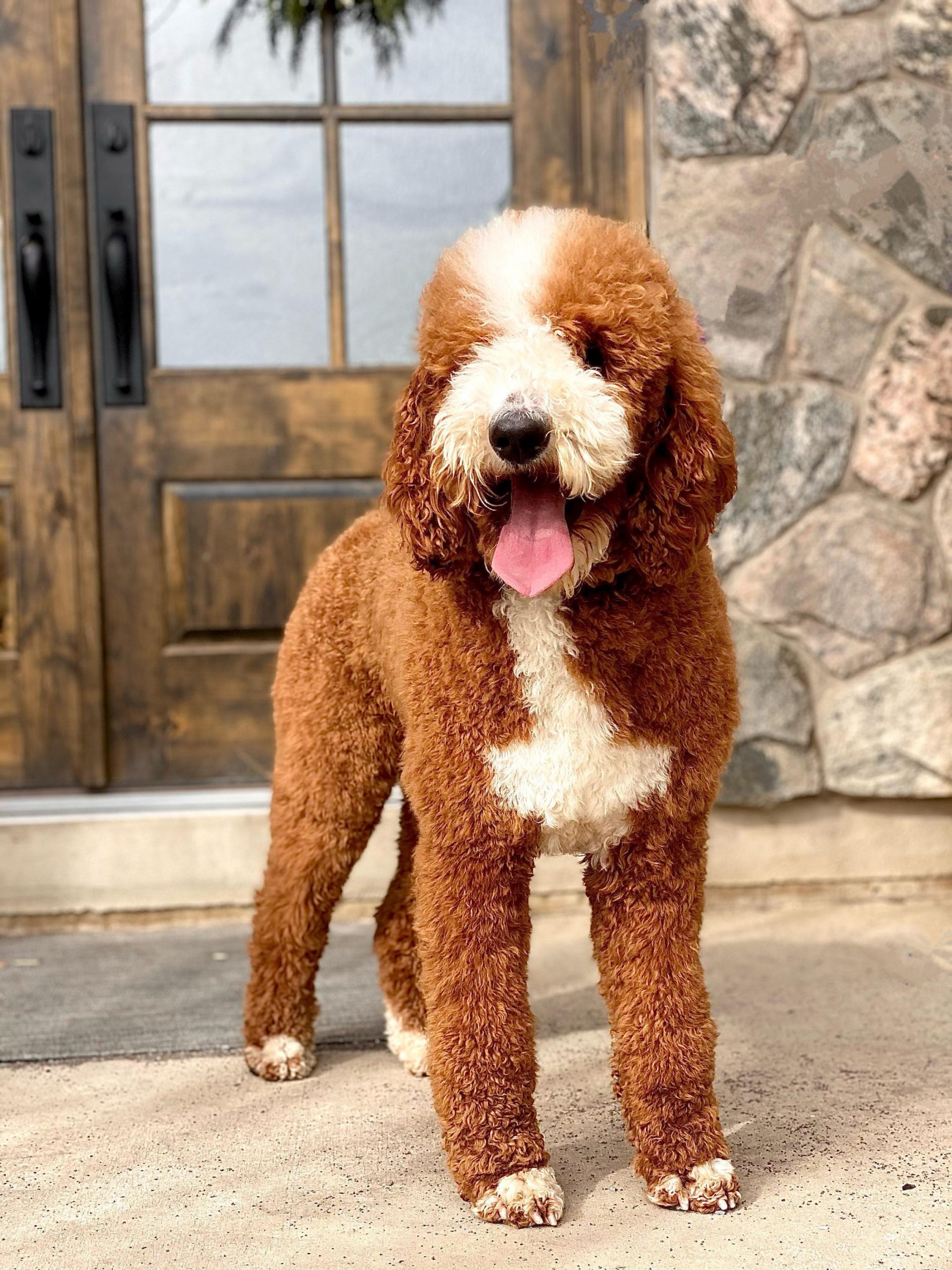 Zeus is a very sweet and very special Standard Poodle. He has a fabulous loving personality and is extremely intelligent as well. Zeus is the 3rd generation of Namaste Breeding (we bred his mother and grandmother as well). We spent many years genetically testing, assessing temperaments/health and research to breed the ideal Standard Poodle to breed for exceptional Bernedoodles. Zeus has produced extremely well and has had many litters for us. He is truly a one in a lifetime dog. He weighs 43lbs
August
Standard Bernedoodle
August is one of our amazing Standard Bernedoodle dads. He is very tall and big and is huge teddy bear! He lives with a wonderful guardian family with two young children who he adores. August is the 4th generation of Namaste Breeding, he is Zeus' son. He is the culmination of many years of work on our bloodlines, keeping back the best puppies from every generation to move forward to produce the best puppies we possibly can. He has beautiful color, structure and an a really wonderful disposition. We are so pleased with him and we are very excited to bring his pedigree into our next generation.
 He weighs 85lbs